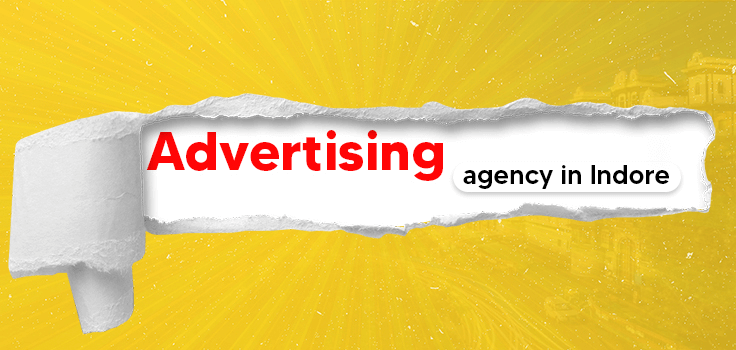 Advertising Agency in Indore
The way the audience is presented with the message about the product or service determines whether a business will succeed or not. Today, there are several ways to communicate, with advertising being the most fundamental. The main objective of an advertisement created by an advertising agency in Indore is to make sure that the message about the good or service stands out and reaches the intended audience. An advertisement is designed and produced by an advertising agency. The agency also chooses how, when, and where to apply the advertisement before giving it to the customer.
Why Need to Go with an Advertising Agency?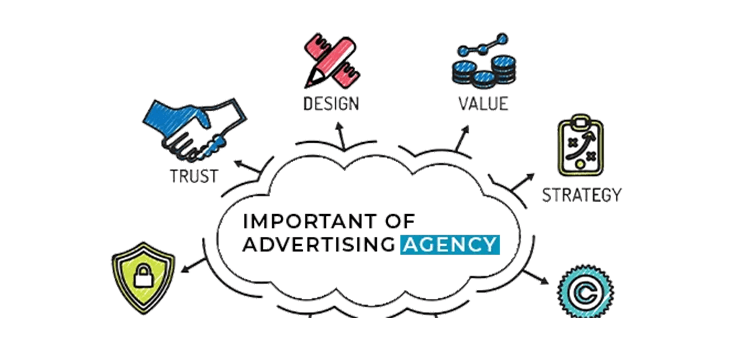 Advertising firms offer services based on market research, trends, and popular culture, as well as cutting-edge sales strategies. Market researchers, conceptualizers, planners, copywriters, illustrators, and an entire marketing team are now all part of a professional advertising team. Any skilled agency will first comprehend the idea and USP of the item or service, and the target market that it should be marketed in.
Since there are more and more alternatives to what your company is currently offering, you'll need to work with a professional advertising agency if you want to stand out from the crowd by emphasizing the advantages of your company's products or services to a larger audience through various advertising channels.
Each ad agency is an authority in its field. Any sort of advertising firm you work with can do a specific task in the best possible way, which you might not be able to. The media planner knows the sort of media to employ so that the message reaches the audience appropriately and at the appropriate moment. If the copywriter is an expert with words, the art director appeals with his or her visual art talents.
You will engage with a variety of staff members who are specialists in their fields while working with an advertising firm. Knowing the team members you'll be working with is crucial for fostering a positive working environment and facilitating clear communication. This aids in minimizing misunderstandings and producing work that fulfills the needs of all parties. Here are top 4 advertising agencies in Indore from where you can contact and make your brand competitive in the market. Let's have a look one by one.
Rickshawpedia, an Auto Rickshaw Video Ad Agency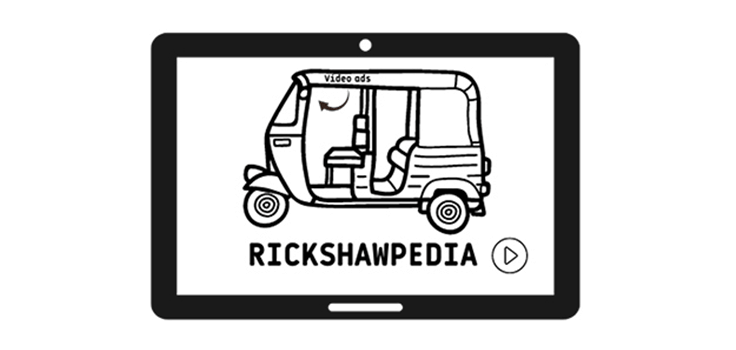 A creative branding and advertising firm, Rickshawpedia!, creates distinctive brand identities, activates offline presence, and fosters brand engagement to support business growth on and off-line. The team works for an outside advertisement which delivers auto rickshaw video advertisements. Rickshawpedia, an advertising agency in Indore, believes in quality ads which come with creative ways to reach the engaging passengers. Rickshaws are the major source for everyone in the city to travel and to complete their journey. The one major benefit of auto rickshaw video ads is, the passenger sitting in the auto rickshaw gets engaged by the product and services offered by the company in an attractive and appealing way. Videos are the future of marketing and are the best way to attract the right audience in a cost effective way.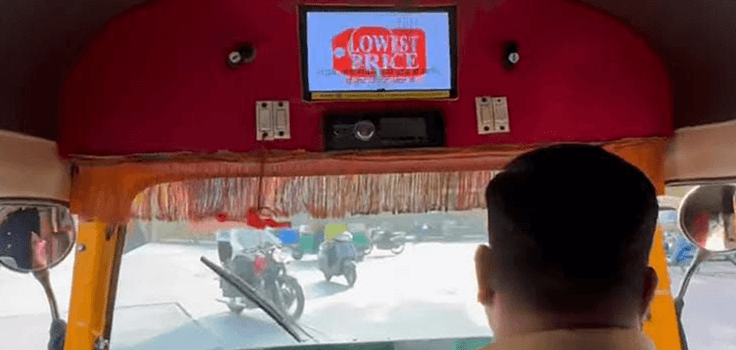 You can contact us with Rickshawpedia team and book your video ad inside the auto rickshaw and can capture the attention of audience. Visit www.rickshawpedia.com.
Oddduck Advertising Agency in Indore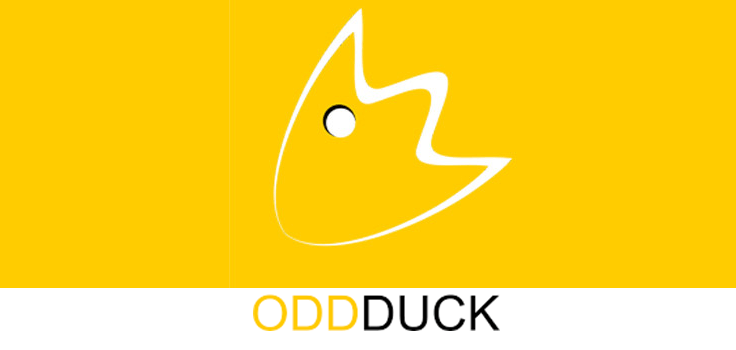 Oddduck is a one stop solution for advertisement. They offer services which include video production, Commercial Ad, Short Film, Documentary, 2D-3D Video Animation, Walk Through Documentary, Audio production, Jingle, Song Recording, and Digital marketing services (SMM, SEO, SMO, PPC, Web Design and Development). Do you have an opportunity for a project or are you just searching for creative solutions? Contact Oddduck team today!
Okivi Advertisement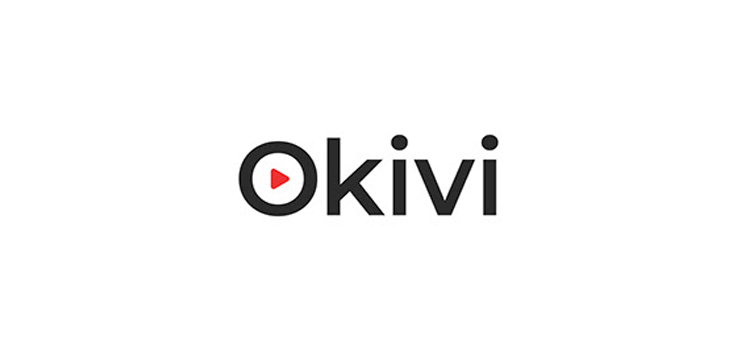 Okivi was founded in 2017 with the goal of assisting corporate businesses, MSM enterprises, start-ups, and brands with their video branding and marketing efforts. They constantly make sure to provide practical and creative solutions that assist their customers with the issues. The Okivi team is eager to begin work on yet another imaginative project, and that project could end up being yours. Act quickly and obtain the premium video content you deserve. If you are looking for right solution for video creation and marketing then you can contact Okivi team. They help you with high-quality marketing videos, corporate videos, commercial videos, e-commerce videos, and more.
FOMOSO | Advertising Agency in Indore | DOOH in Indore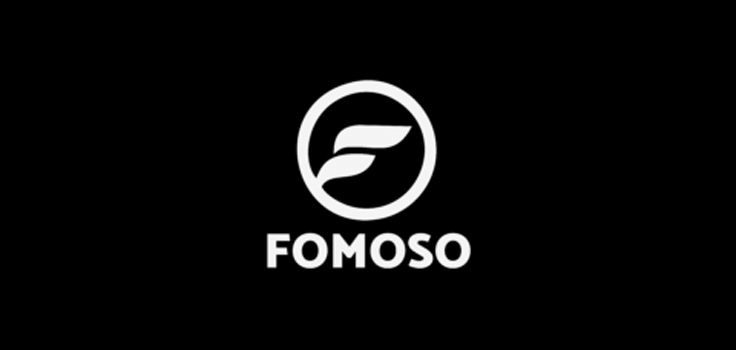 Through its DOOH solutions, FOMOSO uses dynamic graphics and imaginative imagery to engage audiences. They make a lasting impression on the audience's brains with their newest advertising method. They create content that reaches the masses when they are engaged in a variety of activities throughout the day, whether they are at work, shopping, commuting, or just having fun.
Endnote
There are many options you can go with, but the right advertising partner will help you in getting the right solution for your business goal. You can differentiate accordingly. The above 4 are the best one to go with and also if you are looking for a cost effective advertising partner the Rickshawpedia helps you in achieving your business reach to the wider audience. Are you the one who is looking for the best advertising solution for your startup, store, or any offline or online business then you must contact us today! Book an auto rickshaw video ad today!
Why Not to Choose Banner Advertisement on Auto Rickshaw: Read More